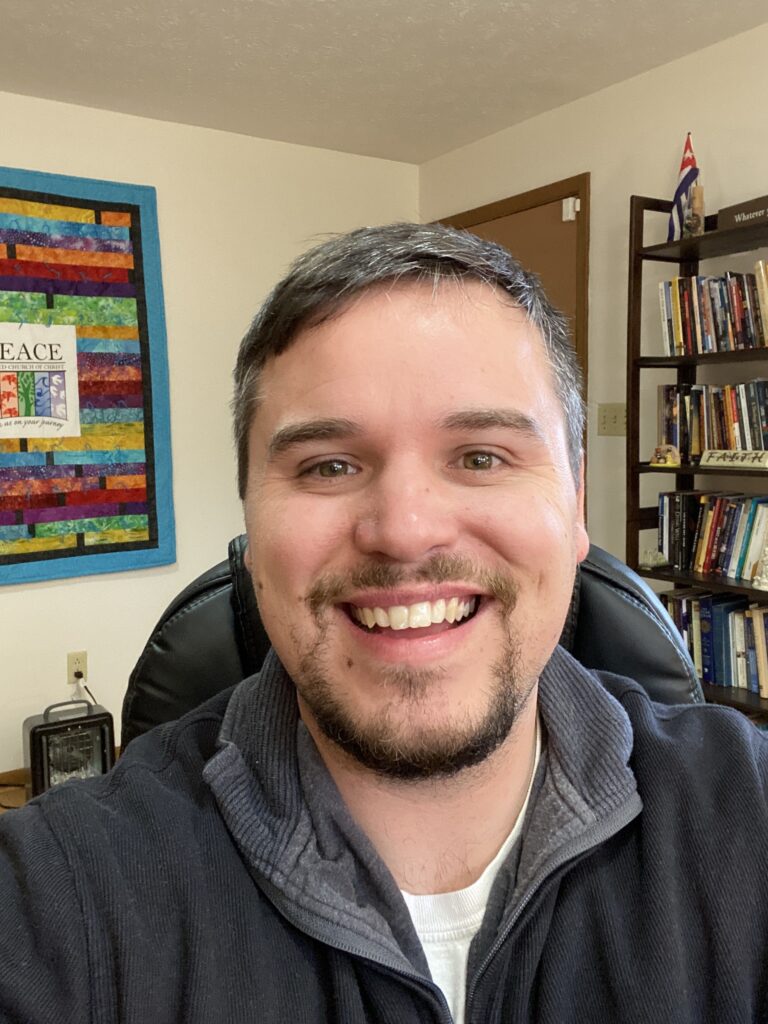 She began her sermon with a question, "What is the address of the church?" Those in the pews did not know whether they should respond or not. To be honest, her question felt like a trap and they did not want to fall for it. She asked the question again, "what is the address of the church?" One congregation member who found the silence unsettling raised his hand and gave the mailing address of the church. She said, "Very good. You get partial credit." Then came the reveal, she pulled out the church directory and proceeded to read the names and mailing addresses of five randomly selected church members.

The church is more than a building. The church is more than a pastor. The church is a community of people who have said yes to following Christ by learning about and living God's ways as revealed through the life and ministry of Jesus.

On June 26th we welcomed new members into the Grace UCC family. While the record book they signed only goes back to 1942, our church's first members joined in 1816. Just think about that. We have been in this community for 206 years. Think of all that has changed? Think of world events in that time, and how people came to our church for hope and meaning? Think about the prayers lifted up in times of uncertainty, health crises, political crises, and economic crises.

In 2019 I had the privilege to attend the Samuel DeWitt Proctor Conference, a privilege I hope to have again. This conference was formed for the Black Church experience and the living out of God's liberating love among marginalized and oppressed communities. While I can trace my family tree back to Ireland, Germany, and England, most Black Americans cannot. Slavery stripped them of their dignity and history. At the conference I was moved by a spirituality that drew from the collective wisdom of unknown ancestors for guidance and help. A wisdom that didn't need to know the name of their great great grandmother, but received strength knowing she endured hell on earth for them to be alive now.

While we believe whenever we take communion we take it with believers of every age, our tradition rarely leans on the wisdom of our ancestors. If that ancestor is a famous theologian than yes, but what about the everyday ancestors that knew the humanity we know now, who struggled with family and personal health and politics like we do now. What are they saying to us? How are they calling us to be faithful? What mistakes did they make that they want us to make better?

I believe God gives us a connection, and allows us to learn from those who are no longer with us.
Friends, we live in daunting times. Justice feels naiive. "Love your neighbor" seems unrealistic. The kin-dom of God feels like a losing battle. It's not. It's not. We have one another to lean on. We carry with us the collective wisdom of all those who have come before us. More importantly we are encouraged that God remains the Emmanuel. God continues to liberate and set us and creation free.

I Invite you to take a deep breath in and out.
What feels daunting or difficult in life right now?
Is there someone whom you would value their wisdom or advise?
Imagine they are with you now. Speak to them. Listen to what they have to say.

Loving God, thank you for making a way. Thank you for reminding us we are never
alone. Amen.
Blessings, Pastor Keith